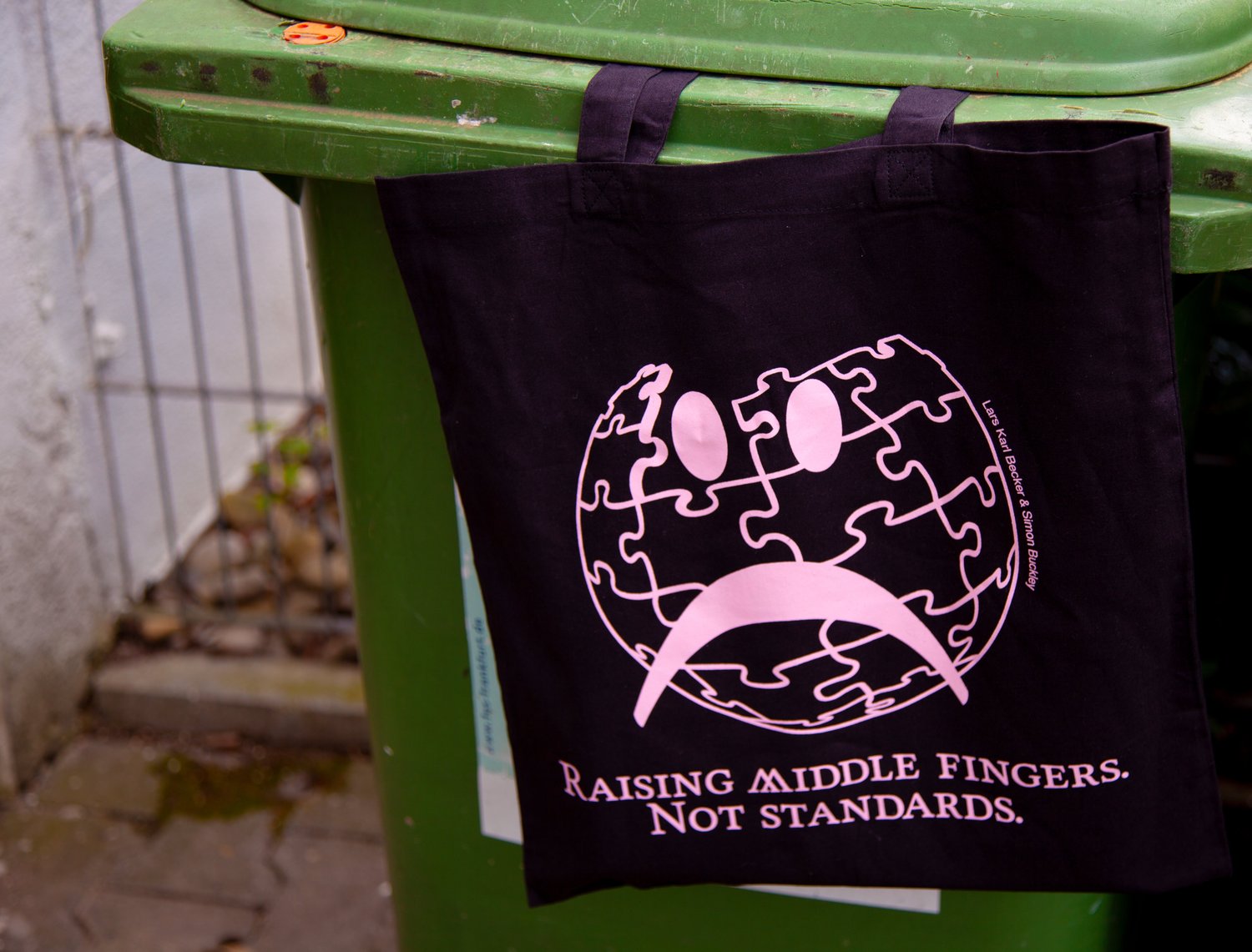 'Raising Middle Fingers. Not Standards.' tote bag
Show your appreciation for your favourite artists with this bold tote bag:
'Raising middle fingers. Not standards.'
Be inspired on the go with these lightweight, budget-friendly
cotton tote bag with a quote from Lars Karl Becker & Simon Buckley.
Each one features a unique Becker and Buckley label sewn inside.
You're right, the bags are all the same, but no label is like the other!
Other side of the tote features nothing.
(This one ist the re-issue in rosa pink)